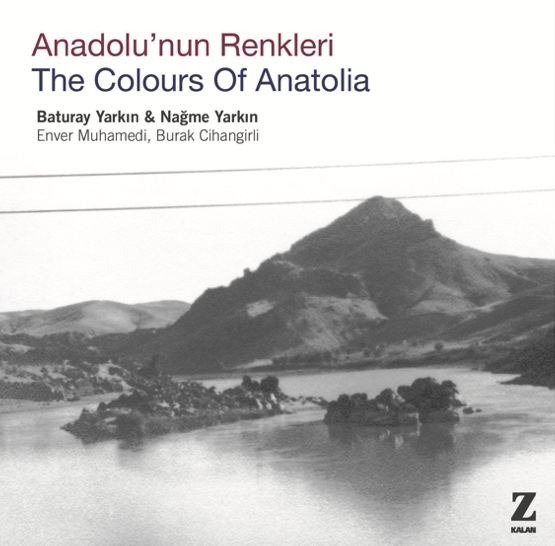 Baturay Yarkın has meticulously combined jazz music, which is world-renowned music genre, with Anatolian music in his project, The Colors of Anatolia; in that direction, he has arranged Anatolian song forms for his jazz trio and Nağme Yarkın's Kemençe of İstanbul (Classical Kemençe).
Turkey has an important role when it is concerned that music is based on improvisation. Especially gazels, call and response duets, unmetered folk songs, taksimshave major roles in the music of these lands; the Western Music Genres call and use the term improvisation and it is one of the most important factors in jazz music. The main aim of the project is to bring awareness to the realities of different musical genres using common musical element (improvisation) and to be able to transfer the idea to audience.
The rich melodic & rhythmic sources of Turkish Classical Music & Anatolian Folk Music combined with Baturay's arrangements are essential factors for the group which intends to be peculiar. The band, which pointed the importance of multicultural communication performing in 21. İstanbul Jazz Festival, the prominent festivals in The Netherlands, Croatia, Italy, England and U.S.A. continues to perform in Turkey and on abroad. The band completed its national tour in 15 universities, which happened in 12 different cities in 2017 with the support of Republic of Turkey, Ministry of Culture and Tourism. The project was in 2018-19 concert program of Borusan Music House.
Nağme & Baturay Yarkın, went to Indianapolis and worked with world-known musicians such as Sandeep Das, Wu Man and Shane Shanahan joining Silk Road's (established by Yo YoMa) Global Musician Workshop with scholarship in 2017. They gave special concerts in Milano as Silk Road Global Musician European Ambassador in 2017 and 2018. They were invited to U.S.A. to perform as Yarkın Duo and give workshops by Silk Road's GMW in 2018.
Pianist Baturay Yarkın and Classical Kemenche artist Nağme Yarkın recorded with successful musicians Enver Muhamedi (bass) and Burak Cihangirli (drums) for The Colors of Anatolia; which Fahrettin Yarkın, Murat Salim Tokaç, Yurdal Tokcan and Gürkan Çakmak appeared on as guest artists.
Recording/Mix/Mastering: Ozan Sarıer
Recording Studio: İTÜ MİAM
Photograph: Kalan Music Archive (Cover Photo) & Orçun Kaya
Graphic Design: Negrican Birlik
Recording Date: 22/23.01.2018.
Label: Kalan Music